The journey to Canaan is still on course! The National Super Alliance leader, Raila Odinga, reassured his supporters on Saturday, December 23.
While addressing mourners during burial of 14 Vihiga family members who perished in the Kamukuywa road crash, Odinga said their patience had run out and blamed President Uhuru Kenyatta for forestalling dialogue.
"We had been pressed upon by Church leaders to put on hold our plans for the swearing-in to give room for dialogue, which we did. But Uhuru Kenyatta was not interested, and now our patience is running out," Odinga said.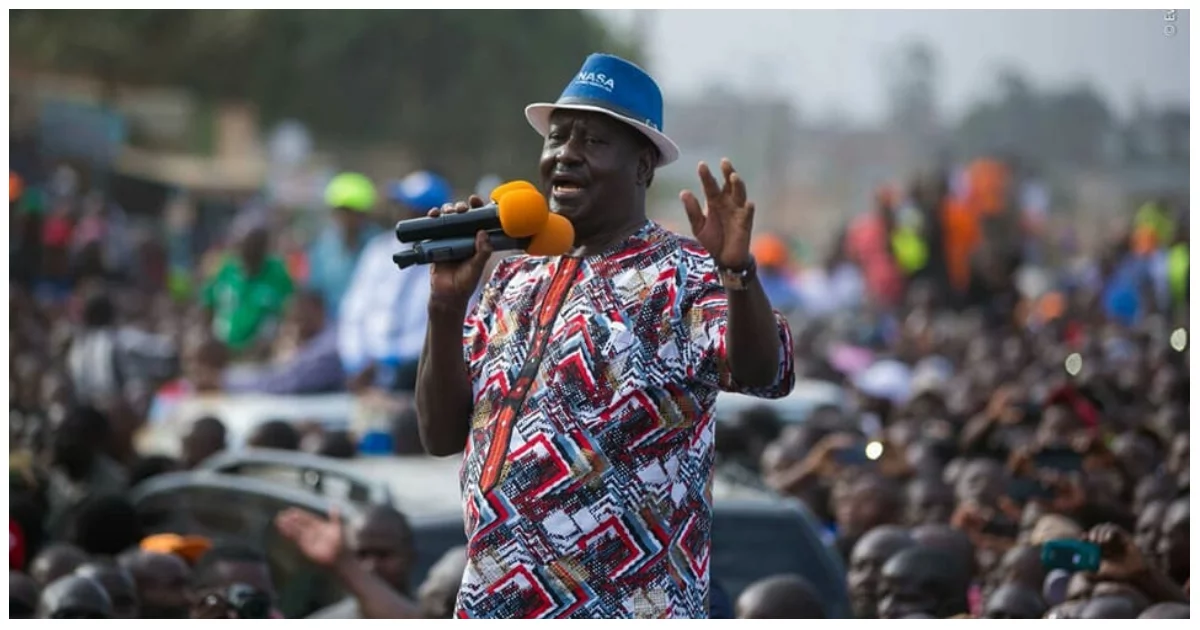 The National Super Alliance (NASA) leader Raila Odinga addressing supporters during one of his political rallies. Photo: Facebook/Raila Odinga.
The NASA Coalition chief, who was flanked by his co-principal Musalia Mudavadi, reiterated that he will not be threatened with treason charges, and that he was ready for anything
.
"I have been charged with treason before. If this is what must happen for electoral justice to be realized in Kenya, then we are ready," he said.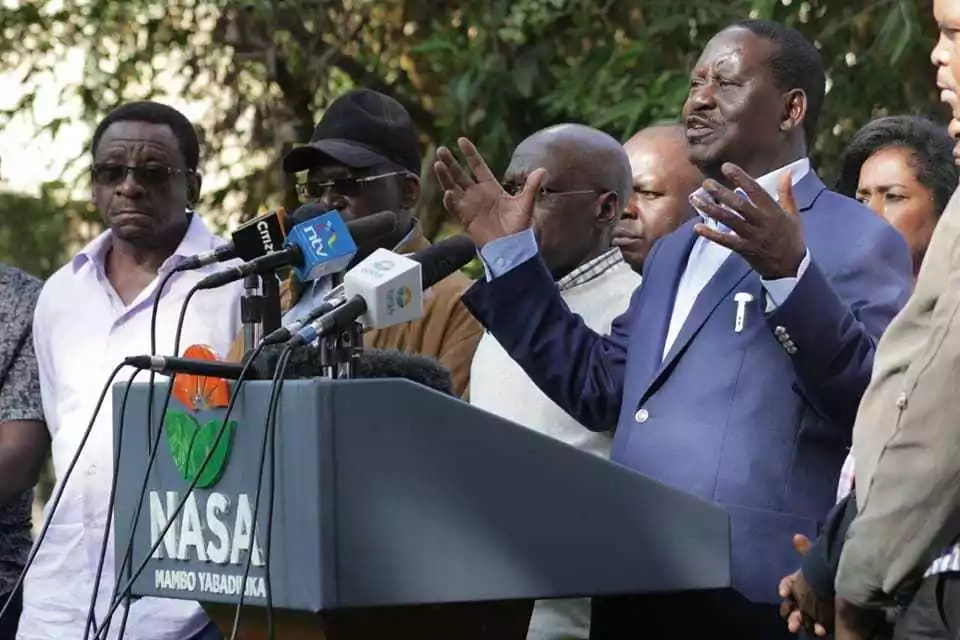 Raila Odinga and other NASA Coalition leaders addressing the press. Photo: Facebook/Raila Odinga.
The Coalition is expected to release a comprehensive program for the inauguration event, which it has reaffirmed will take place early in the New Year.
"We promise you that you can now look forward confidently to our swearing-in ceremony very early next year," Odinga said while sending out his Christmas message in a separate statement.
As was earlier reported by exposeke.com, the Coalition's planned oath-taking ceremony was to happen on Tuesday, December 12, but was postponed amid pressure to call it off.
While canceling the big event, Mudavadi promised they were going to announce fresh date for the inauguration.
Come Thursday, December 14 , the Coalition's National People's Assembly Organizing Committee published a statement that said the postponed inauguration will take place early next year, which has now been confirmed by Odinga.
Meanwhile, push for dialogue continues.
For Verified Information and News, look for EXPOSEKE.com, hit the bell button to subscribe for updates, to reach our support team,
contact us here