Ktn3 news.NASA principal Musalia Mudavadi has launched a scathing attack on President Uhuru Kenyatta and accused the Jubilee leader of suffering from what he termed a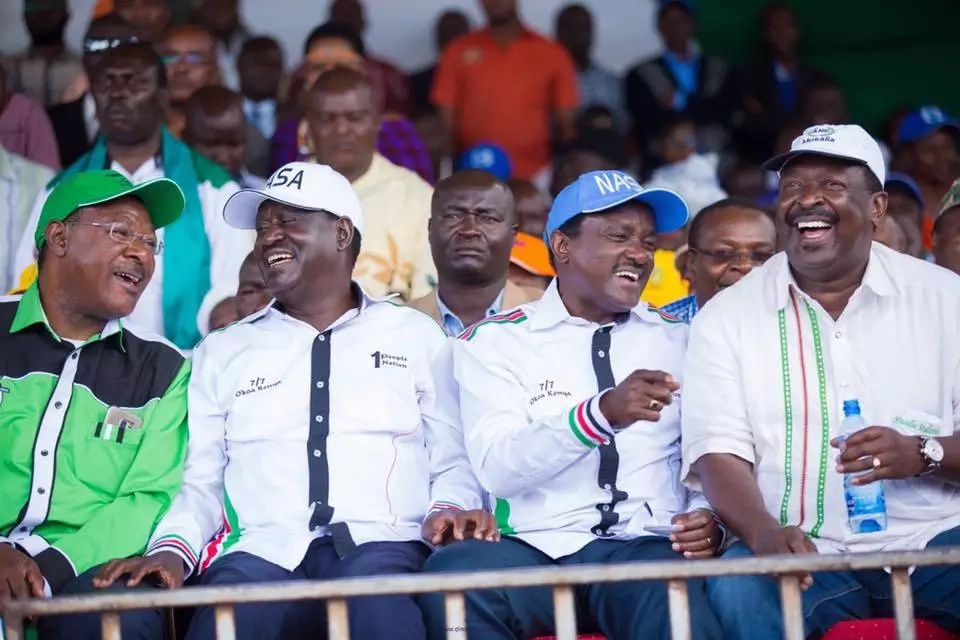 legitimacy deficit. Mudavadi accused the Head of State of trying to create an impression that he had won the presidency on the premise that Jubilee Party won majority of the seats.
Further, the Amani National Congress (ANC) leader said that President Kenyatta's position was a manifestation of deep rooted culture of impunity.
"This characterisation of the results of the contest is disturbing but hardly surprising. Kenyatta and his Jubilee team are suffering from acute legitimacy deficit and are clutching at every straw to acquire it," said Mudavadi on Thursday, August 24.
Mudavadi, in a statement, argued that President Kenyatta's reelection and majority win in most seats was a product of of "organised crime." He reiterated that these claims will be exposed in the petition they filed in court. To him, Jubilee party committed grave crimes to get back to office saying that was the trend since 2007.
"The National Super Alliance Coalition denounces this attempt by Uhuru Kenyatta and the Jubilee Party to position itself as the legitimate ruling government of Kenya," he added. Mudavadi further introduced a new twist in NASA's fight with Jubilee and the IEBC by indicating that they will be challenging gubernatorial, senate, National and County assembly elections. He said that all the races were rigged by targeting electoral units.
NASA has filed a petition challenging the reelection of Kenyatta. President Kenyatta filed his response on Thursday, August 24 at around 9.30pm. "The fraud on other seats including senatorial and national assembly is as blatant as that committed in the presidential race," said Mudavadi. He argued that a party having majority of seats in the Assembly does not guarentee a win for the president.